I was asked to take the wedding photos of a young talented musician, who played on one of my many birthdays, and his wife. They told me that professional photographers could only be hired for the whole day, covering the complete wedding. And these so called professionals would then open their big wallets and ask the young couple to do so too. I have already seen a variety of wedding photos, for which , I'm sure, people have spent a lot of money. And believe me some of these printed memories were really disappointing. It's sometimes a shame. Benny and Wei, that's the couples names only wanted some decent pictures in great quality and brought three hours in return. Make a long story short this is how they came to me.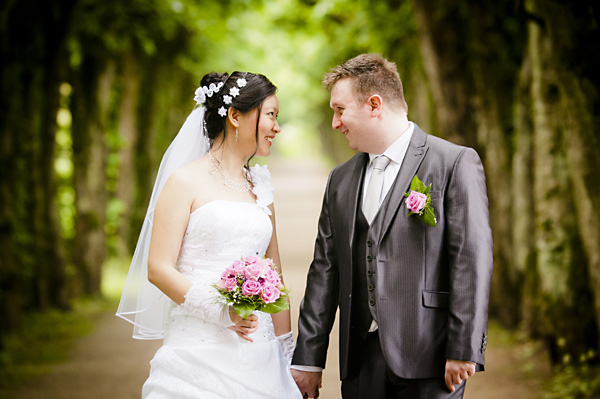 To be honest I'm always a little bit nervous when doing wedding pictures. The couple relies on you. And you (actually me) are standing there with a lens as big as the frozen grin in your face, knowing that you have to be somehow creative without any influence on weather. Well alright the location was perfect. The couple decided to have their photos taken in the Eremitage in Bayreuth, which is a large area with old fashioned buildings and gardens. The weather was very cloudy and thundery, but stable.
For the first picture I positioned the couple right in the light, which fell through an open spot in the allée. Rolf, my right hand, reflected the light with a Lastolite Trigrip from left. This gave enough natural light and contrast in front of the long green allée.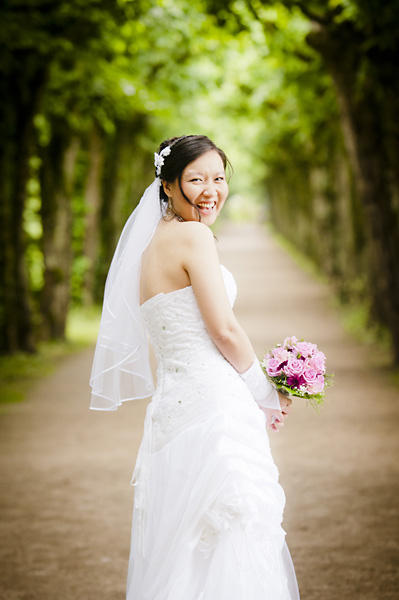 The next spot was the so called sun temple. Both desperately wanted a picture in front of the building. My first attempt was to take these pictures with a wide lens. It was almost raining and the result looked like crappy pictures from a disposable camera. So I tempted the couple away from the building and attached my 80-200 f2.8. And here we go.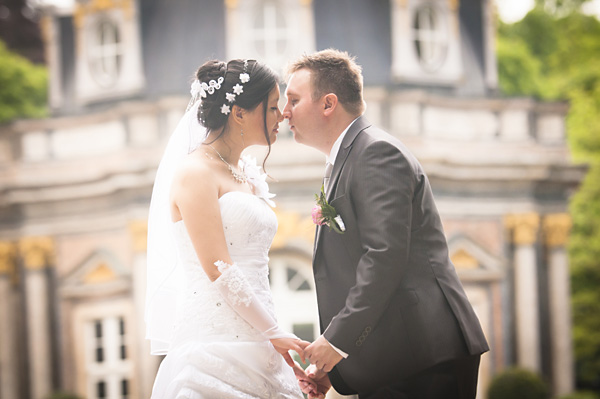 Sometimes people reproach me for using photoshop (PS) without knowing if I even do so. The fact is, for all these pictures I have not touched PS. But it's true I'll never be able to use the raw pictures my camera gives me. Sorry cam but you are dumb. My camera has no human eye and I'm not speaking about retouching, hell no! It will always have problems with levels and sometimes with white balance. I think adjusting pictures is not a sakrilege. It is sometimes just a necessity.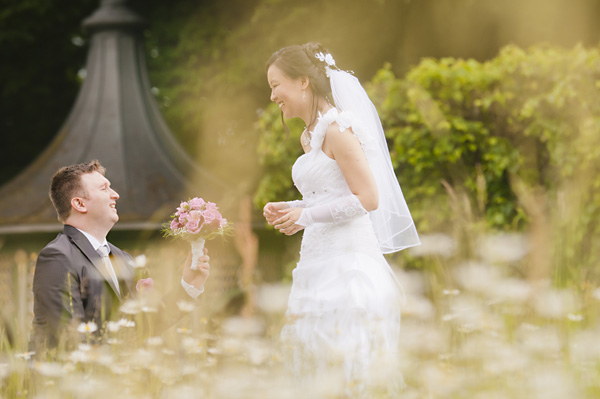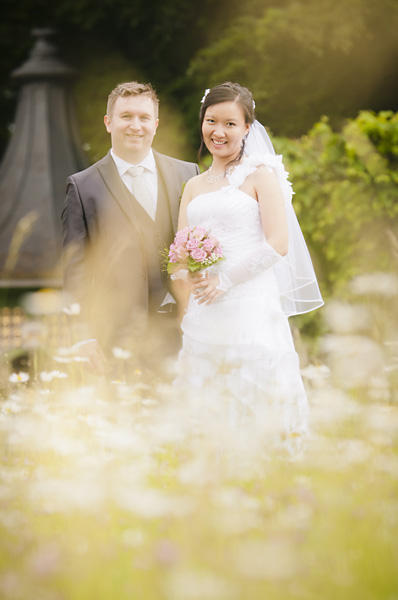 The grass was wet but I simply like the depth of the picture and the faces in the picture.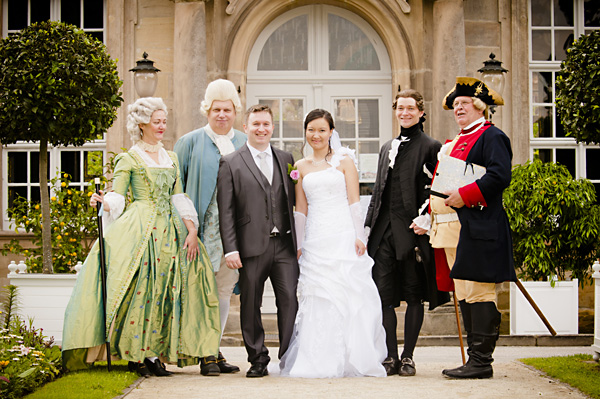 Actually sometimes you have to be lucky. Who were these people and where were they coming from? Don't ask, just shoot! I only used some fill light light from my flash, mounted on the camera.
For the last two spots a reflector made no sense as there was nothing to reflect any more. The sun was gone and a few rain drops fell. So hiding under the big trees and at the sun temple was a good option. The sun temple with its white pillars wouldn't necessarily give enough contrast to the bridal dress, but due to the different color tones it worked out perfect. Rolf softened the light with a white "softener" (or whatever this is called).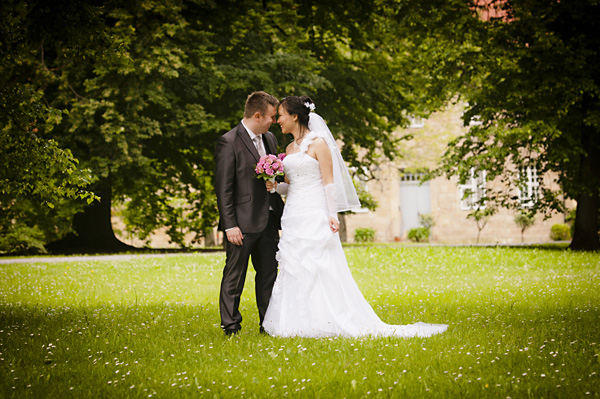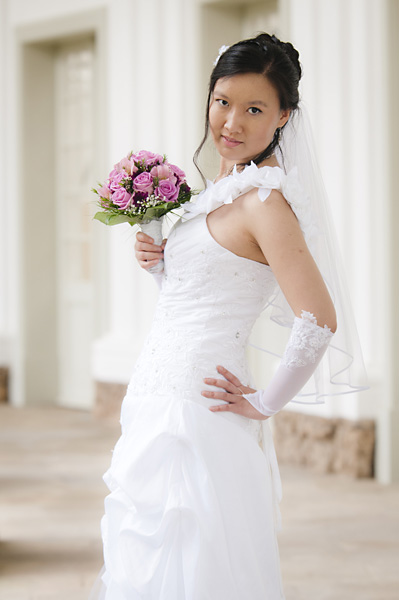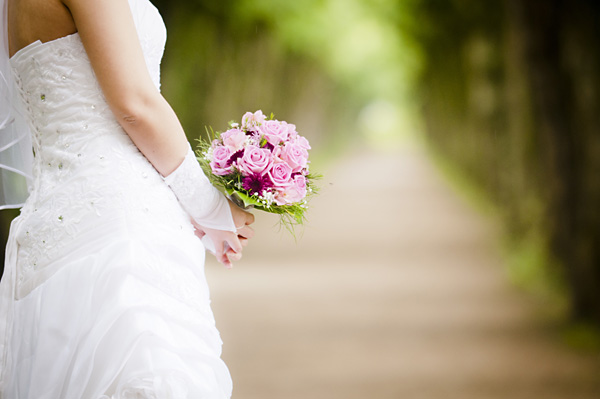 Thank you, Rolf!